THE Chosen Treasure's MISSION
To use every single part of who I am to Love, Revive, Inspire, Motivate, and Compel Women to CHRIST! To aide every woman in developing a deep and meaningful relationship with Jesus Christ empowering them to live life according to GOD's unique purpose, design, and destiny for them personally, in ministry, and in the marketplace. – Keshia Freeland
As women, we carry so much on our shoulders. Our responsibilities as mothers, wives, friends, professionals, community leaders, etc. can often burden us with the things of this world. However, we are mandated to carry forth the mission of Jesus Christ. Women Of God are biologically created to birth children; Likewise, we are also spiritually created to birth vision, purpose, and destiny. Now, is the time and opportunity to be the "torch carriers" for Christ.

This mentorship program will hold you accountable to Christ. You will feel renewed, recharged, and ready for the calling of Christ. Keshia Freeland has helped many women carry those torches and served as the midwife to assist women in birthing life into their God ordained destinies." Charlet-Jean Baptise, mentee of Keshia Freeland Ministries Chosen Treasures Mentorship Program
A mentor is someone who sees more talent and ability within you, than you see in yourself, and helps bring it out of youBob Proctor
Are you ready to pick up your torch and birth the destiny that Christ has called you too? Every new inquiry will receive a free 20-minute consultation!
ENROLL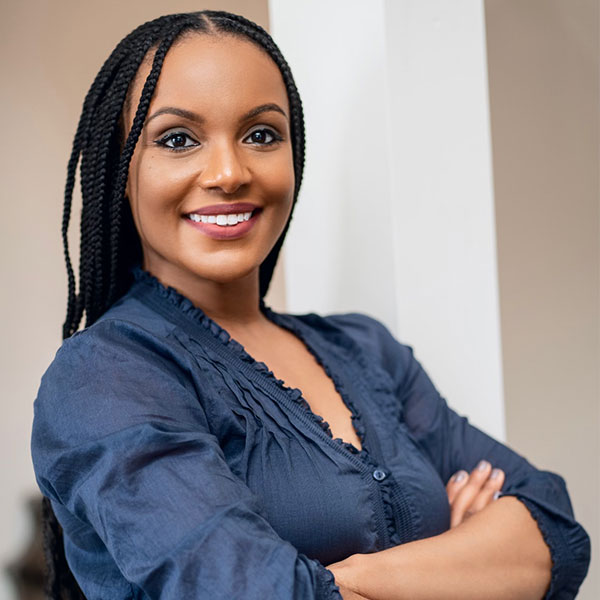 "Chosen Treasures Mentorship Program has been such a blessing to me. Ever since I experienced this program my life has increased in abundance!
This program has helped me to grow mentally and spiritually not only in my walk with Christ but also in other areas of my life. It has allowed me to have a clear vision for the things that I have desired to accomplish and now I have the support, the resources, and the strategies to execute them. As an Kingdom Entrepreneur this program helped me to develop a business plan with clear and concise goals and deadlines. This has allowed me to stay organized and focused. As a result I am walking in the gifts that God has placed in me for the businesses that he's placed in my heart!"
Bianca Joyner | MUA and Massage Therapist
A LETTER FROM KESHIA FREELAND
I See You… I see you because once upon a time, I was you.
As women we have so many roles that we feel obligated to play in society. As a result we often try to stretch ourselves way too thin in order to live up to everyone else's expectations. We are expected to have our own identity and a career; we must be a perfect lover and companion, as well as a good mother and daughter; we must be devoted to social causes with perfect calmness and composure, and somehow remain accomplished in every area. No wonder we often feel tired, burnt out, and failing. We are constantly made to feel that we must somehow be better to achieve success. Hear what I am saying to you today, "You are everything you need to be for what God has created you to be."
God has an Agenda for your life; release yourself from the demanding agenda of this world, and free yourself to fully become all HE created you to be – His Chosen Treasure!
God took His Treasure and Buried it in You. You Are carrying Treasure; but, you have an enemy who is after your Content, and has been all your life.
I know you may have questions. I know your journey through life thus far may have left you with deep wounds and hard scars – disappointments, failures, heartache, grief, and trauma. You may wonder: 'How can I carry that kind of Treasure, yet have experienced such hard blows?'
Maybe you have experienced molestation, loss of a loved one, separation, divorce, addiction, absent parents, bankruptcy, or business collapse. Maybe you have tried again and again to reach your dream but end in cycles of failure. Maybe you just feel stuck and don't know how to take the next right step.
Stop holding it all in: the pain, the shame, the guilt, your fear, your gifts, your talents, your desires, and your potential. Remember? I told you, you have an enemy and he is after the Treasure you are. He doesn't play fair. He is out for the kill, to shut you down, steal your gift, and destroy your dreams. One of his primary methods is to attack your emotions until you can't tell up from down. He gets you so wound-up in an emotional spiral that you can't see straight causing you to live by every feeling that blows through your mind. He has done it to you, and he has done it to me. It is the way we think that holds us back. We can't afford to allow our emotional traumas to rule our minds or hold us down. We must experience them and release them – not live by them.
You are not cursed; you are CHOSEN. The battles you have faced are proof of that Truth. They are proof that there is a Treasure in you worth stealing. Chaos is a part of Growth.
You may not be able to see the Treasure you are right now. The chaos you have gone through may have clouded your vision. The devil may have robbed you or caused you to hide the real you – to bury your Treasure. Nevertheless, what the devil has stolen, God can recover. No matter how deep it may be buried, God can see it – Your Treasure is not lost. It has always been there, and He is calling it out of you. Hear and heed His call. It is time for you to partner with Him to bring forth your Treasure.
All of us Women need a safe place where we are fully accepted. Life traumas and set backs were never meant to be dealt with alone. The conversations you have in your head, you cannot endure all by yourself. Most of us have experienced so much rejection and disappointments in life that at times it has paralyzed our Spirit, Soul and Body. Let me be that safe place for you! Let me partner with you and God to bring forth the Treasure on the inside of you.
If you will yield to His process, commit to the work, and refuse to fear the greatness within you – you will walk in the Unexplainable and Unprecedented. Never despise the small beginnings. Let me share a secret with you:
Celebrate Small Successes
Be grateful with the Unfinished Product
Celebrate the Victories of others while waiting for your own
Gratitude Releases Creativity
God has given me unique Revelation and Insight for Women through my years of personal development. With the expertise I have gained, I am able to guide women in cultivating themselves spiritually, mentally, and emotionally, enabling them to develop into powerful and capable influencers in business, personal, and ministerial spheres. I am humbled and honored every time I get to sit and coach another woman. I am so grateful for each conversation as I get to laugh, cry, believe, pray, and dream with some of the most powerful women on the face of the Earth. I end every session full and inspired myself as I collaborate with these incredible women, who become the change agents of society, full of precision and innovation, watching them transform before my very eyes.
At this time, more than any other, the true importance of women's roles in society and the marketplace are emerging with record speed. You are more than the title or position that has defined you. It is time for the real Treasure you are to come forth. You are in the right place, at the right time. I will guide you so that you can claim your place in these changing times.
What are you waiting On?
There is a role in this era of history with your name on it – it is time to take your place and make your mark. Your Destiny and Assignment are waiting on You!
Are you ready to give God your complete yes? Enroll today and stake your claim on YOUR Destiny – it belongs to you!
Don't forget, you will receive a 20-minute consultation for FREE! Don't allow your destiny to be delayed any longer.
Let me help you identify your unique gifts and specific challenges and in just three weeks,you will see your entire life transform! My greatest desire is to see You discover Your Treasure, see Your Dreams Succeed, and watch You Transform into the Fullness God has created you to be!
So tell me, what are you waiting for!?
What are the things you dream of creating that you haven't made yet? What ideas continue to pop up into your head that you would regret never giving a shot?
I want you to repeat this OUT LOUD: "I serve the God that Creates daily through me Unlocking my Divinely Creative Gifts."
It is time to Create that thing that only You can Create. You can't be afraid to mess up. Chaos is a part of Growth. The mistakes you make and the challenges you face along the way will cause you to grow stronger and wiser. "It is better to have tried and failed than to live life wondering what would've happened if I had tried" – Alfred Lord Tennyson.
BUT – you will not fail – for this is the Promise of the Lord to you, who are bravely reading this letter: "Though they stumble, they will never fall, for the Lord holds them by the hand." – King David, Psalm 37:4 (NLT)
If you need someone to help get you unstuck.
If you need someone to help grow and strengthen your faith and focus.
If you need someone who has 'been there' to help guide you on your journey.
Enroll today!
I will settle any uncertainties you have regarding mentorship during our 20-minute free consultation. Don't let fear or past failure hold you back any longer.
I would Love to Mentor you!
Spots go quickly, don't miss this special opportunity to take a leap into a better you – Your New and Next thing.
See you Soon!!!
Much Love,
Keshia Freeland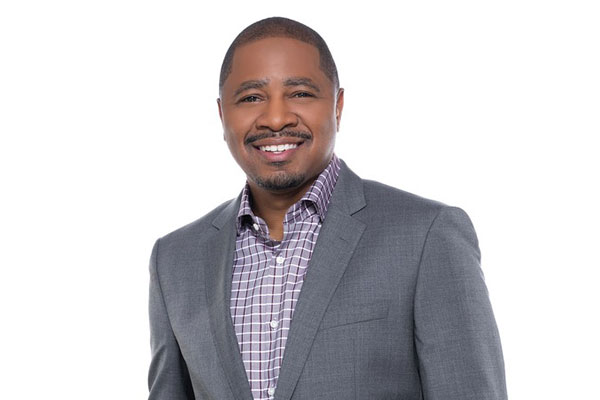 "As a Licensed Realtor and active real estate investor in Maryland and Washington DC most of my business comes from referrals. Keshia Freeland Enterprises have played a vital role in providing my company business resources, clients, and strategies to help grow my business exponentially through the middle of a pandemic.
I'm so grateful for Keshia's willingness to be a conduit in helping me establish great business relationships and taking my business to another level."
Sean Ledbetter | Realtor/Investor 
Keshia Freeland Ministries & Enterprises invites you to participate in Keshia Freeland's Chosen Treasures Mentoring Program! This powerful, three-week, inspirational, Mentorship and Coaching Program, helps Women of all lifestyles to discover and define spiritual, business, and personal objectives, and to fulfill their calling, plan, and purpose in Christ and in the Marketplace. It offers the unique opportunity to be personally mentored by, Keshia Freeland. Each mentee works closely with, Keshia, to reach individually designed personal, spiritual, and career oriented goals. Mentees are encouraged to apply the principles that they have learned to their everyday lives. This partnership enables mentees to focus on spiritual growth, increase their business networks, provides encouragement and coaching, and enables them to receive clarity and direction in all areas of life.
Keshia Freeland's courses, scriptures, and prophetic revelations propel every woman to their next level and divine destination. During these courses, women are commissioned to know they are CHOSEN for this time and hour. They will experience the Reality of God's Love walking with them, empowering them in every area of their lives. This dynamic encounter with the reality of God's Love will cause their unique treasure boxes to unlock, enabling the world to encounter the priceless gifts they are. Every woman will understand that she is uniquely designed by her Creator to carry out her destiny on the earth and become a catalyst of lasting revival and transformation in her generation and sphere of influence. The ultimate goal is to prepare and equip women to be leaders, stewards, and warriors for the Kingdom of God in every realm of life and business.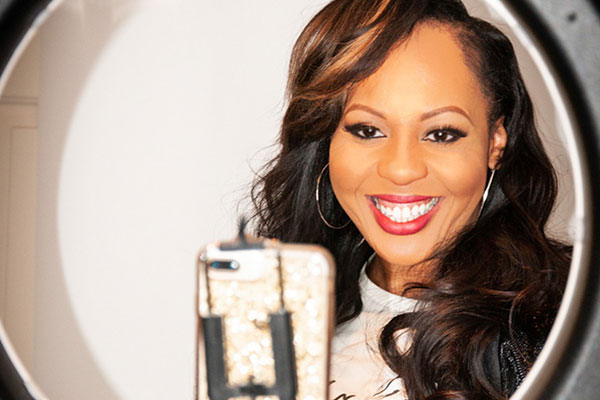 "Never be afraid of a challenge. Challenges create depth in your life. We never know our full potential until we are stretched and pushed beyond our comfort zone." – Keshia Freeland
Keshia Freeland has mentored hundreds of women ranging from ages 17 to over 70. Participants from all lifestyles have included pastors, teachers, professors, doctors, social workers, mothers, and entrepreneurs.
So what are you Waiting for? Invest in Your Future! Invest in Your Legacy!
ENROLL
Chosen Treasures Mentorship Program offerings include but are not limited to:
One-on-One intimate Sessions
Group Sessions
Training Workshops
Online Webinars
Self-paced, Online Empowerment Courses
Inner Healing and Deliverance Sessions (Sozo)
Spiritual Capacity Building
Vision and Mission Cultivation and Execution
Personal Development: Advocacy, Agency, and Accountability
Strategic Planning and Focus
Strategic S.M.A.R.T Goal Setting
Leadership in Ministry and Marketplace
Transformational Leadership
Missions and International Outreach Training
Non-profit Development and Establishment
Entrepreneurship
Business Development
Strategic Branding and Marketing
Networking and Meeting Collaboration Events
Branding and Marketing Jesus' Way 101 – Coaching Personal Brands and Entrepreneurs
Now offering New Program "Branding and Marketing Jesus' Way 101 Coaching Personal Brands & Entrepreneurs
Is my New Developed Business Coaching Package. My desire is to help Experts & Leaders increase Brands visibility and expertise through my Coaching and Mentoring Services
Vision Cultivation + Execution
Strategic Planning + Focus
Leadership in Ministry + Marketplace
Action Planning
Strategic Networking & Collaborations Globally
Business development/ Branding and Marketing Strategies
And Much More
Disclaimer
Keshia Freeland Ministries and Enterprises is a Christian, Faith based organization that stresses Biblical values and principles from a Christ centered foundation.
This Mentoring and Coaching Program is not therapy or a medical treatment. Keshia Freeland Ministries & Enterprises, Chosen Treasures Mentoring Program does not diagnose or treat any medical or psychological condition. The information, consultation, and coaching provided in this program are for informational purposes only and are not a substitute for professional medical advice, diagnosis, or treatment. Always consult with a qualified medical professional for diagnosis and treatment of health or mental concerns. All teachings, tools, and practices mentioned or shared in this Program are for informational purposes only. Enrolling in any online or in-person programs offered through Keshia Freeland Ministries & Enterprises, Chosen Treasures Mentoring Program, whether in group or private sessions, reading any materials provided or suggested, viewing any videos, interacting with Keshia Freeland via comments, virtual, email, telephone, directly, or any other form of communication does not constitute receiving treatment from or entering into a therapeutic relationship with Keshia Freeland Ministries & Enterprises, Chosen Treasures Mentoring Program, or with Keshia Freeland herself. Neither Keshia Freeland nor anyone employed by Keshia Freeland Ministries & Enterprises is responsible for any adverse effects resulting from your use of or reliance on any information or recommendations received through this Program.